We are so excited for Best in Sheaux! Grab your kids or anyone who loves to color… Robinson's Rescue has its very own Virtual Best in Sheaux 2020 coloring page!! You can click the image below to print out the morning of Best in Sheaux and color while watching the show.
To print out your free coloring sheet right click on the screen, click print and you are ready to go!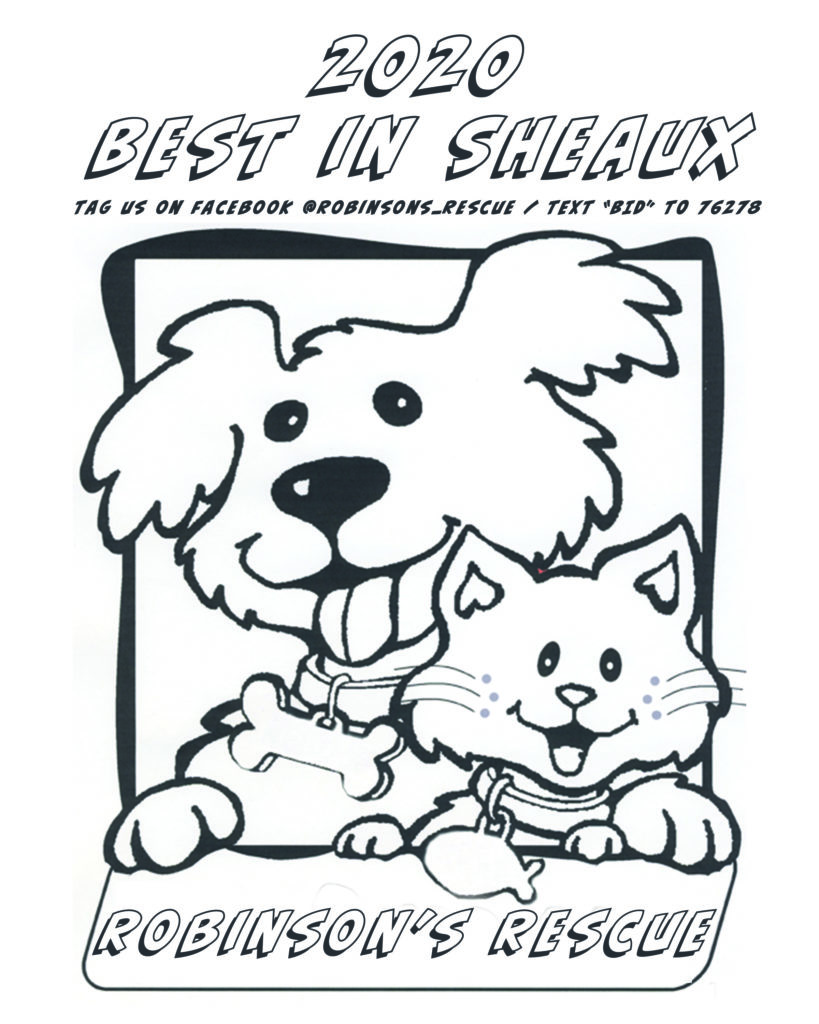 Share your coloring page with us for a chance to WIN!! Tag Robinson's Rescue on Facebook / Instagram OR text a picture to 76278. The 3 winners of the 2020 Best in Sheaux coloring contest will be announced on Saturday, August 15th @ 6:30 pm during our Awards Ceremony on Facebook Live. On your mark… get set… COLOR!